I follow my understanding and new lekh-lekhâ on January 1, 2009,
that - after 7 years - I should no longer create new pages on my 2 websites,
but intermingle the evidence of new experiences with that on existing pages.
Since March 2009 I've been "synchronizing" the chronological process of the Godchannel.com files
with the chronological process of my photos and - if there should be time - observations of the

"Walk About Love"
continuation of April 8, 2009 - climbing up to Nes-Harim, near Jerusalem, to celebrate Pesach ; latest update of this page: 2009_07_16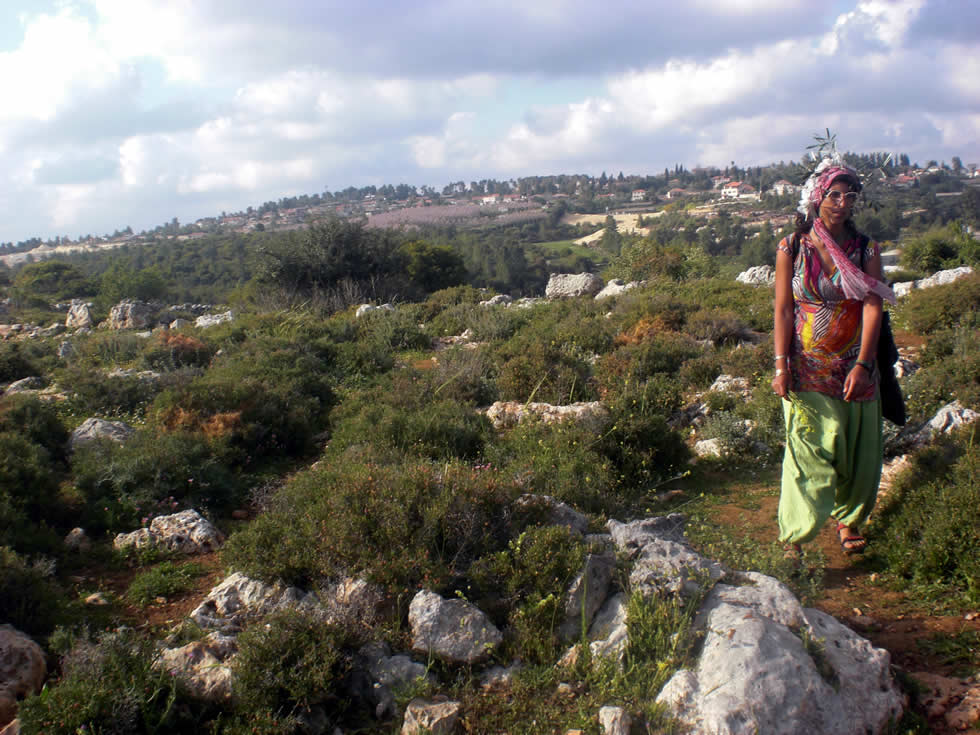 The first sight of Nes-Harim and Parastu in her veils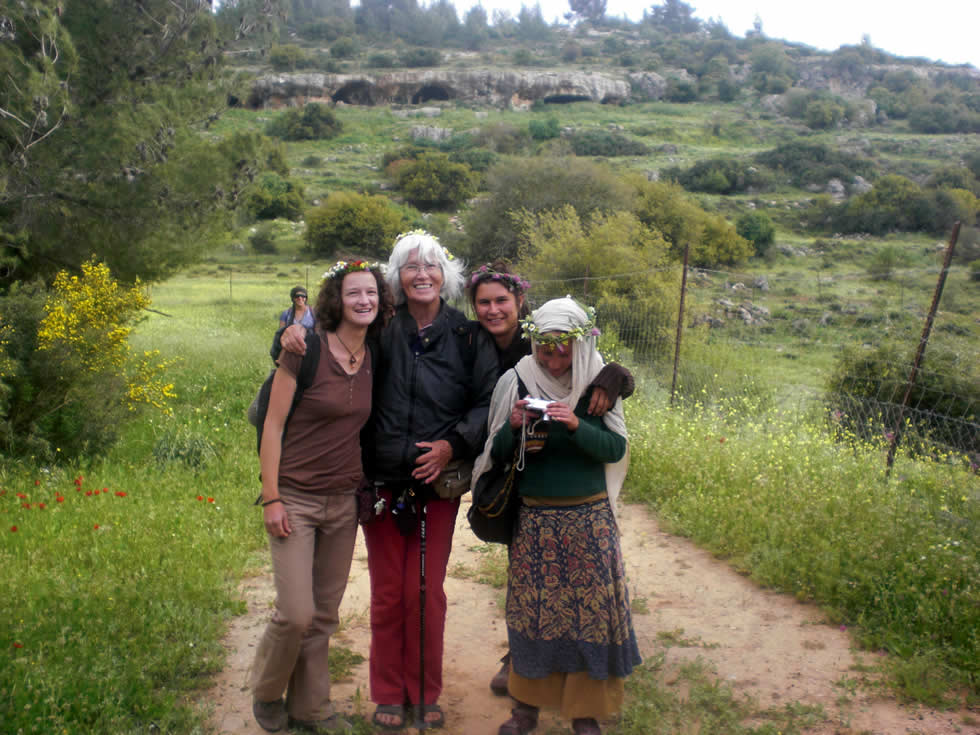 all crowned with flower wreaths: Nicole, Christa-Rachel, Evi and ?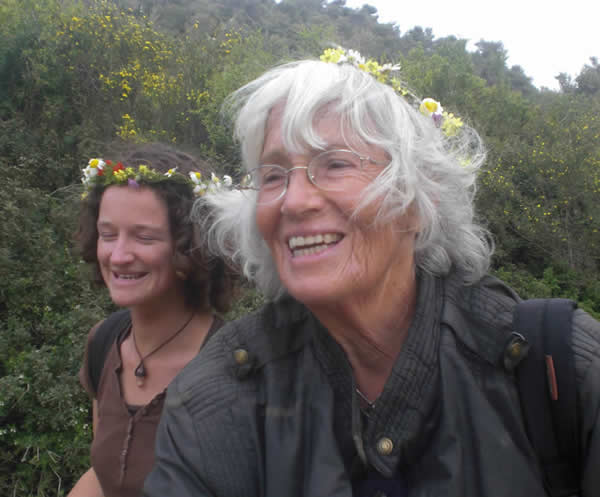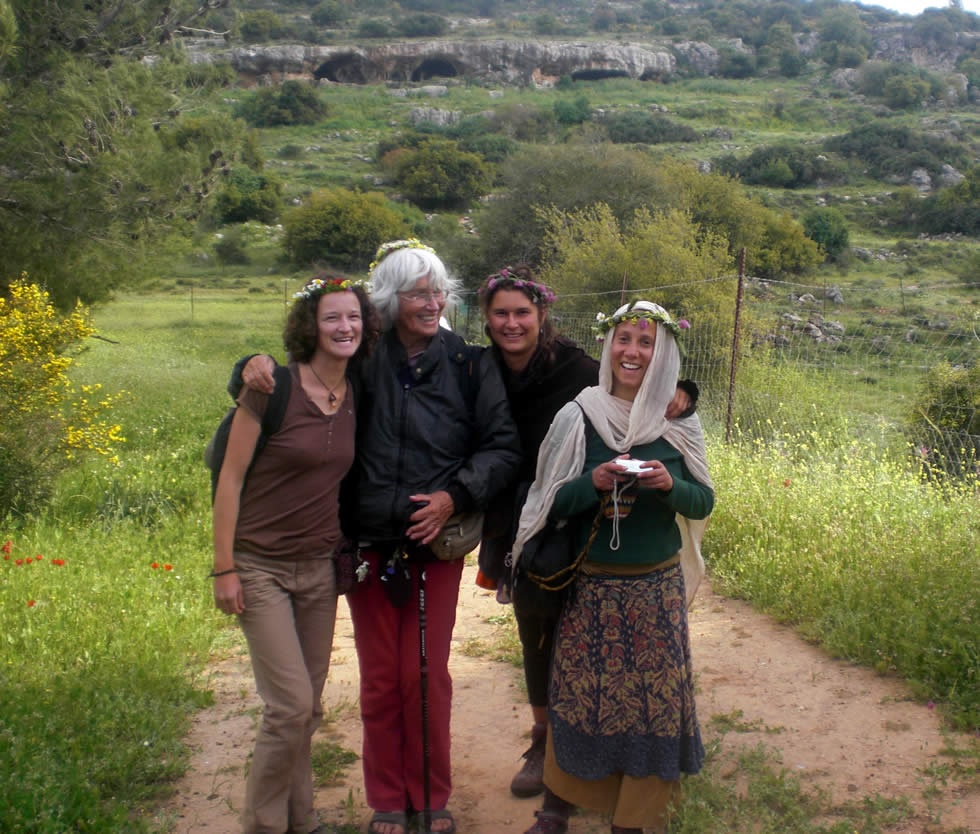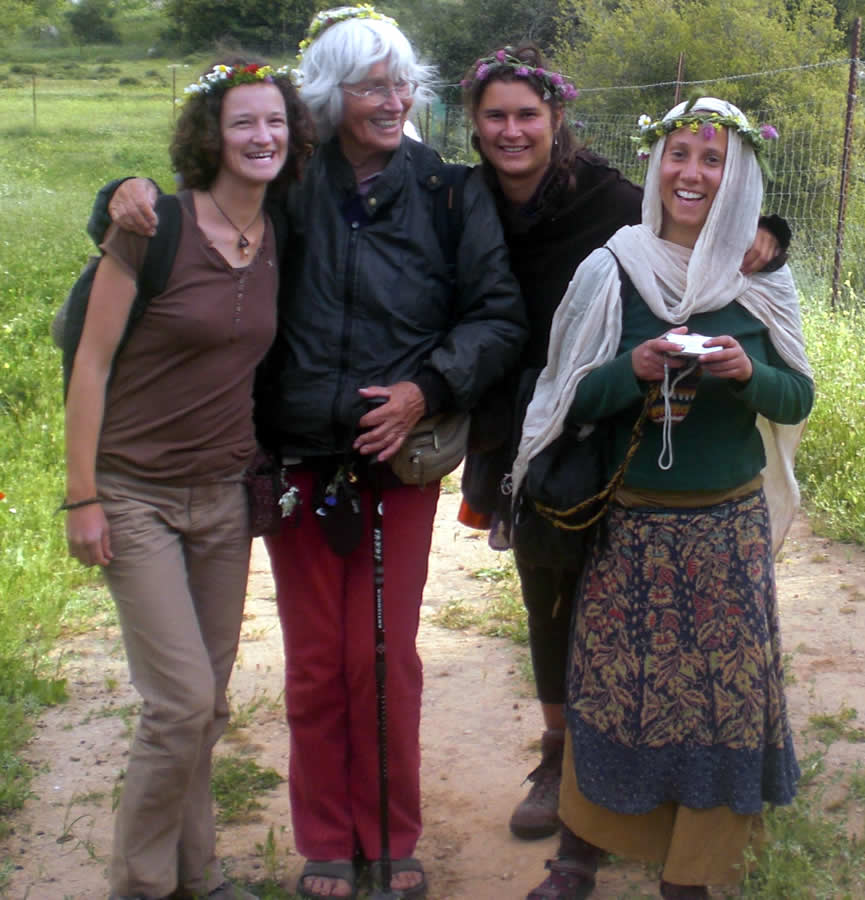 see another picture of Nicole and me
No photos from that night, since we celebrated the Seder with the Chabad-people in the cold, cold outside
and were requested not to take photos

The next morning, first day of Pesach, April 9, 2009, I enjoy to see myself in a harmonic semi-circle of tents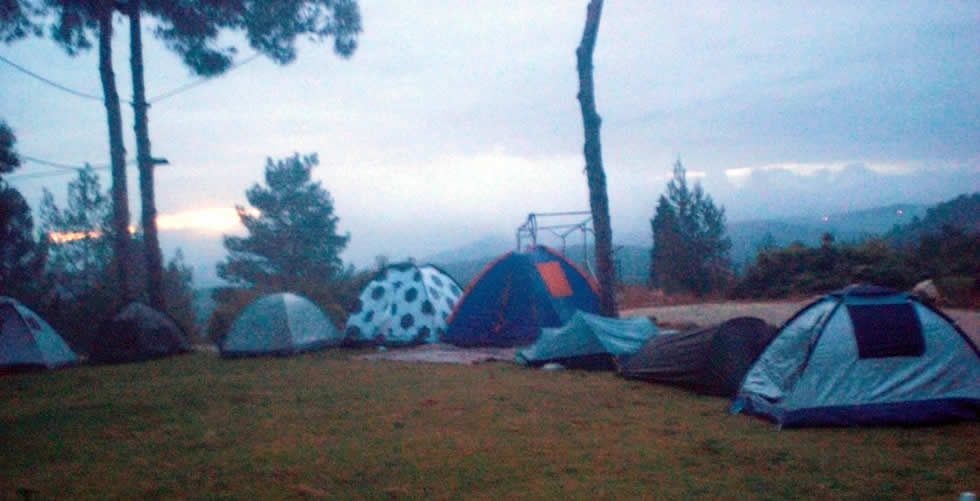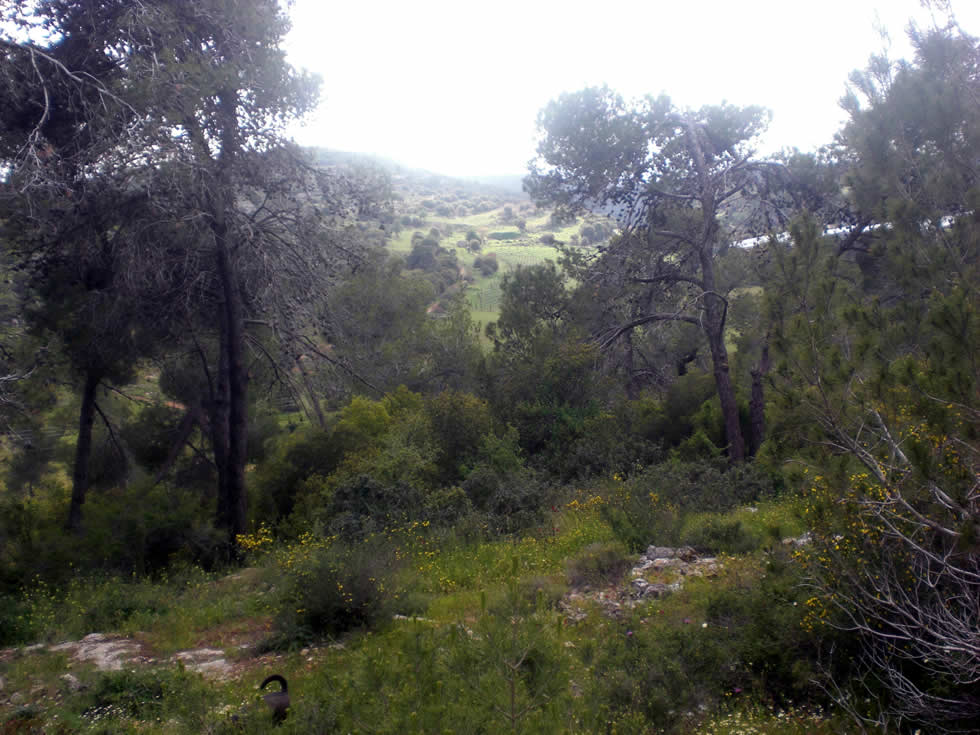 Later I go for a walk on my own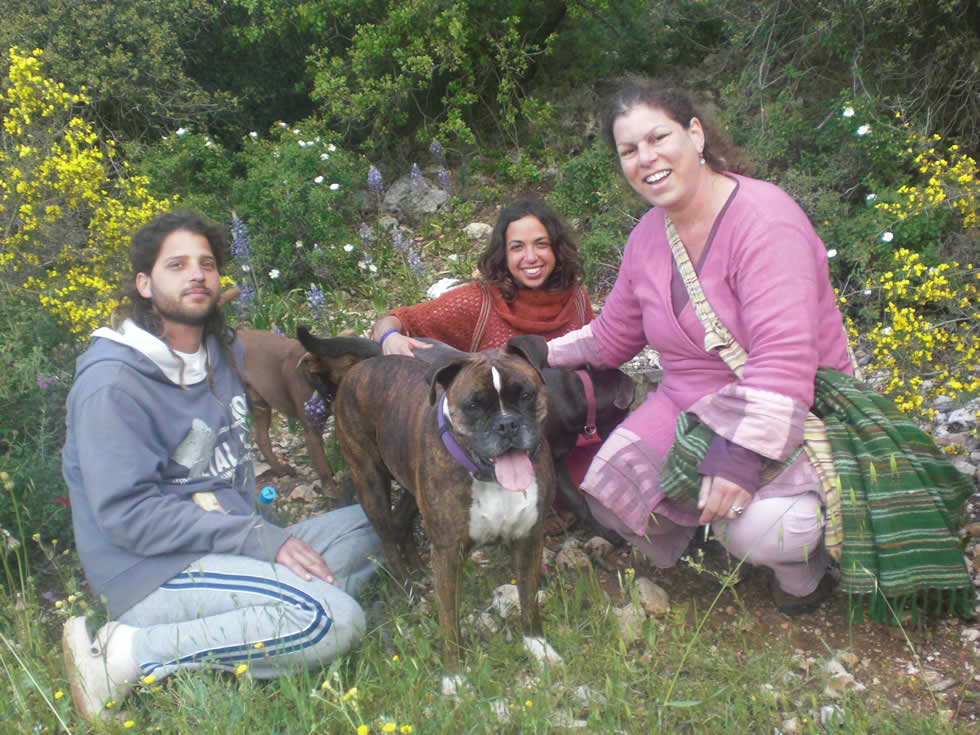 I meet Asaf (Arad) and two women, whom I don't know well, and though I had a deep talk with one of them, I don't remember her name and feel sorry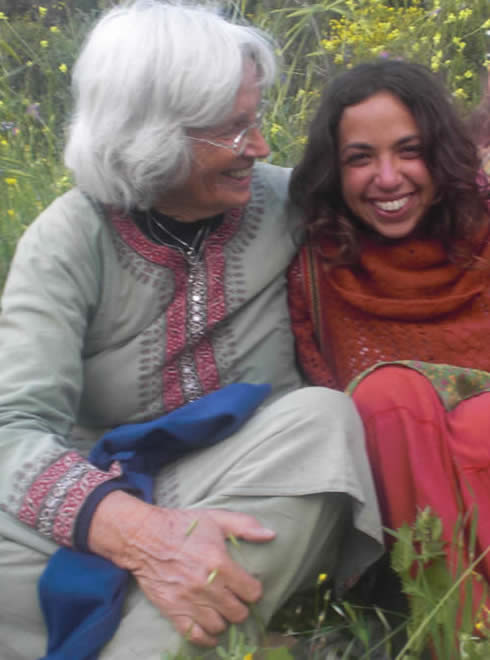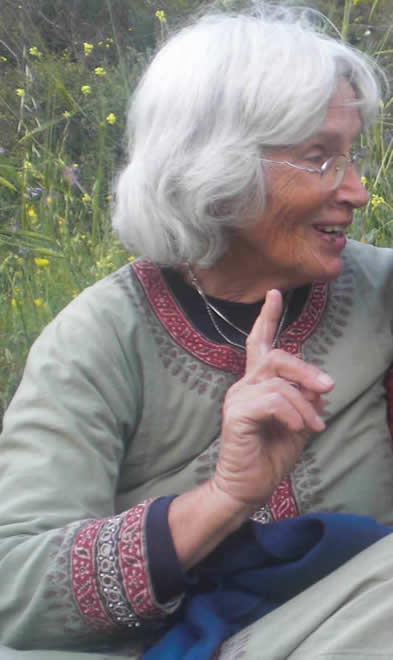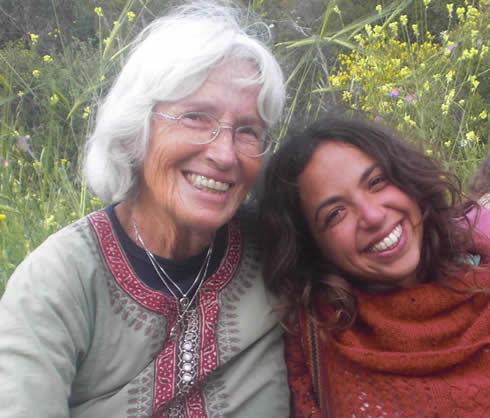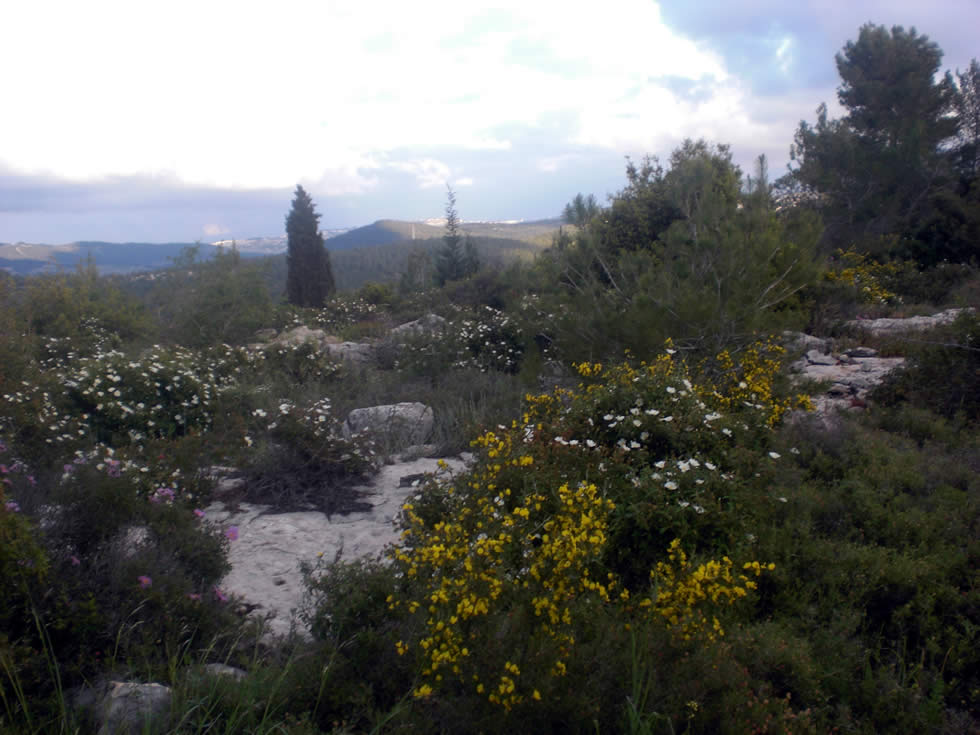 white and purple Lotem-shrubs everywhere and - how are the yellow ones called?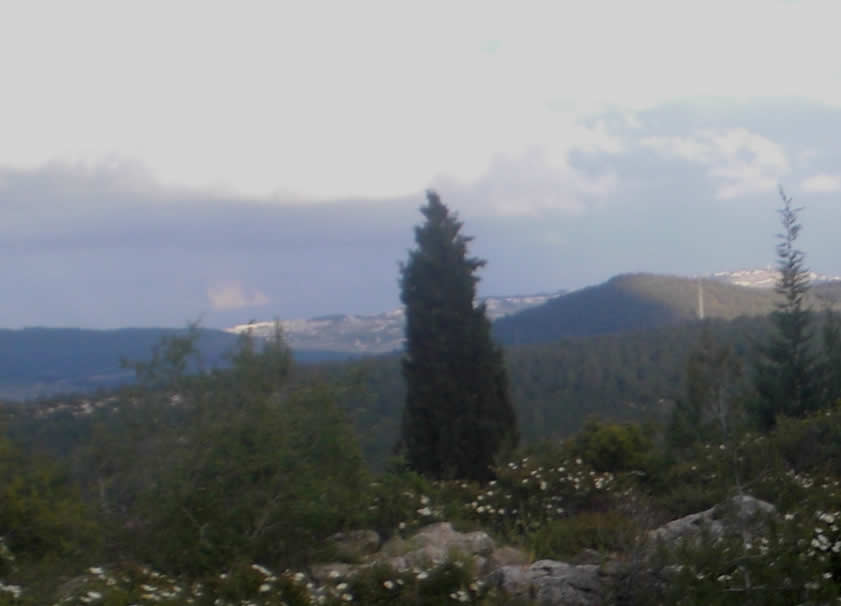 sky and hills and settlements (hopefully inside Israel) display soft beauty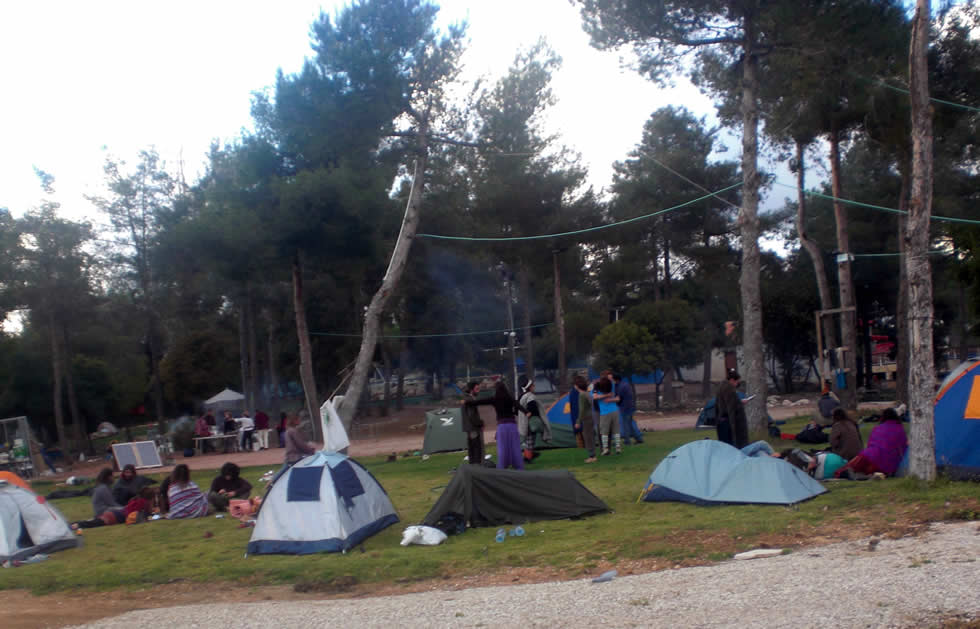 Back in the camp on the site of the swimming-pool, which does not really belong to the village Nes-Harim.
The private owner gave us access,
and when the ugly intermezzo with "Shai" and consorts began, he , like Gil and Rea, called for the police.
Now - on July 16 - I don't feel like telling this story, which for me was a proof,
how denied feelings among the Walkers manifested in people, who seemed to have the power to destroy the Walk.
It was a miracle, that neither those people, nor the re-actions of our "leaders",
not in this case and not in cases to follow,
could destroy the exterior manifestation of the Walk...
But for me - in that situation- the Body of the Walk showed severe cracks.
If Walk about Love will not transform into Walk about Self-Love,
then the desire for change, which all walkers share, will go down the drain
like millions of other well-intended projects in history...
| | |
| --- | --- |
| | one photo - three different scenes |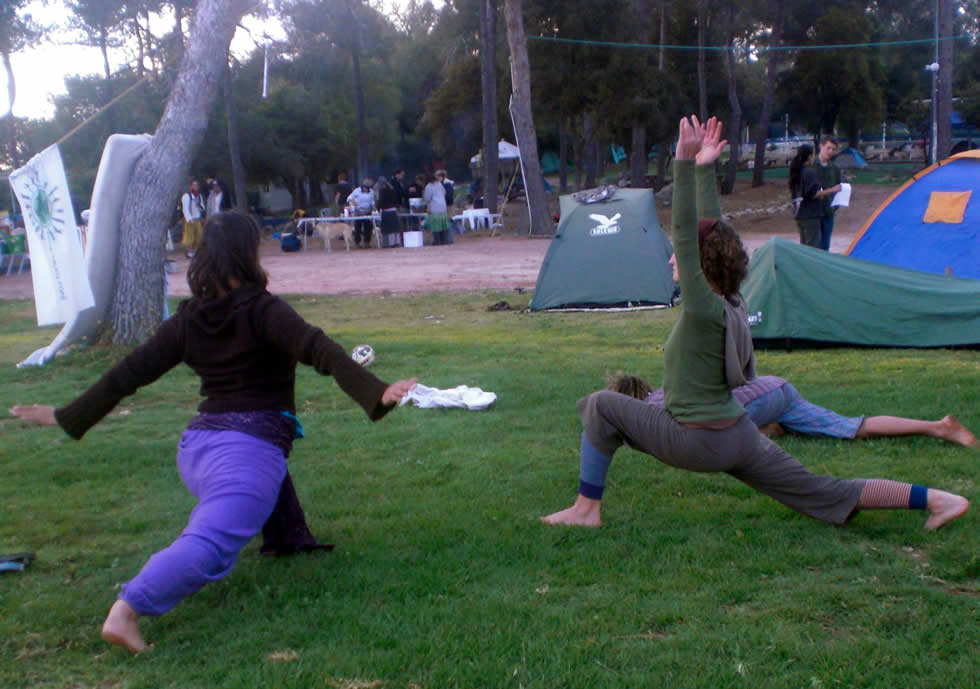 Nicole (Australia) invites us to (what is this called?), but I was too tired, only Evi (Hungary) and Peter (Slovenia) took part