December 7 , evening – December 8, morning, Tuesday,
in my sanctuary at Arad
On this new (though continued) page I want to finally address,
what in my eyes is the biggest bug in "Abraham's Teachings":
the quality and content of our conscious, deliberate desires
which we 'launch like rockets' towards manifestation through the Law of Attraction.
MY DESIRE TODAY



My desire is - that I and all my loved ones give attention
to what I and each of my loved ones long and yearn for,
but - please! - that 'Source' and the 'Law of Attraction'
may manifest solely,
what is in our best interest, and in the interest of all around us
and in the interest of our World!
| | |
| --- | --- |
| | |


I want to tell two stories which exemplify
the Danger of Desires which do Damage.

"Breaking the Waves" is on the German DVD subtitled: "a Love until the End of the World".
Bess, a simple, childlike l woman, is deeply in love with an oil rig worker.
She has difficulty living without Jan when he is away on the oil platform.
She prays for his return with utmost devotion and desire.
He does return, but paralyzed after an industrial accident.
She believes it is her fault. "If I hadn't desired so hard..."

Franz Rosenzweig's love for Gritli was also perceived as a love until the end of life.
This end came, when my father-in-love was not yet 41, and his heart was broken.
Watching from above I view two desires which staged a terrible drama, a tragedy.

FR loved his best friend's wife, "Eugen's Gritli", whom he would never be able to marry.
After his 'service' in World War I, he desired, yearned to be married by the end of 1919.
FR was deeply disappointed, when "God" seemed to not be willing to fulfill this desire...

Somewhere else there was a girl, who had met FR in 1914 and fallen in love with him.
They had nothing in common - except the wish to revive their Jewishness in their lives,
While FR had no feelings for Edith, Edith wrote a diary about desiring him, only "HIM".

On the sixth day of the new year,1920, they met and right there ~~they got engaged.
Edith desired "HIM" so much, that she swallowed FR's "neverending" love for Gritli.
FR desired to lead a married Jewish life so much, that he forced himself to fake love.

"God himself couldn't help shoving toward this heart, for what it asked.
I never knew, writes FR to Gritli 28.I.20 , that a child can thus guide His Will.
"...quietly and tirelessly did this "he" (in her diary) force my destiny into its realm,
till it could transform into a "you".... and my heart lies before her on its knees!"

Unlike Edith, who seemed to swallow..., Franz felt torture and unfathomable suffering
as expressed in heartbreaking metaphors in his ongoing daily letters to his love, Gritly.

So, "Abraham"! the Law of Attraction brought my parents-in-love what they desired.
But what good did it do to them and to their son and even to the children of their son?

The minute FR heared about Edith's pregnancy, FR's suffering rushed into lethal disease.
He had reached at least one aim, a child. The doctors gave him 2 years. He lived seven...
It was then, that Edith proved her value, without her his work would have been doomed.
And Gritli's love failed, she could not deal with the work-obsessed paralyzed, mute lover.
Is that what a "Vibrational Match" of a desire can bring me?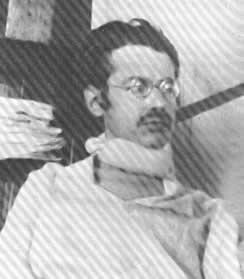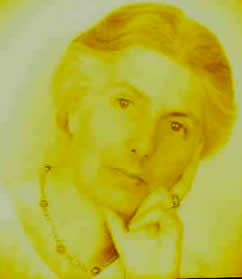 One of the many beautiful love-songs which I sing to myself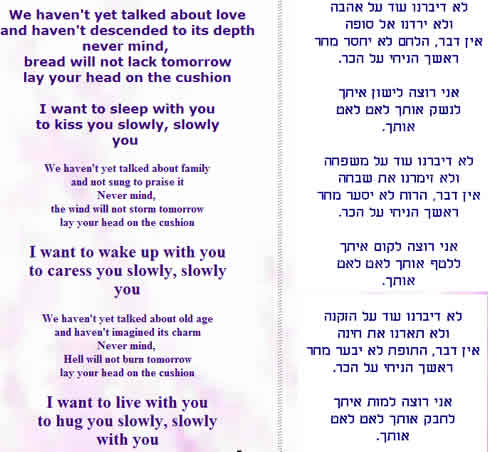 December 8, evening – December 9, morning, Wednesday,
in my sanctuary at Arad ~~~ half an hour playing with Amit, my landlord's son
My eyes fell on a sentence in Right Use of Will -above - which suits today's desire:
"However, it is not as hard to free your Will
as it is to live in a Body that has to carry
blockage, resistance, denial and rigidity
of an imprisoned Will. "
MY DESIRE TODAY


My desire is - that Irene may learn "to walk humbly with your God"
[Micah 6:8]
and retreat -at this stage- from her job despite her great giving in it,
and return to health and wholeness, zest-full-ness and full-fill-ment
in devoting herself to her house and family
until she will understand
why - in her life's drama - she gave such a difficult role to her beloved!
Much of my thinking and many hours of sculpting in my e-mail response
has, since yesterday, been dedicated to my firstly born starchild (1965) Irene.
OUR work was sealed by a rainbow, which I was led to see "by chance",
a splendid rainbow above the Wadi of Compassion and my neighborhood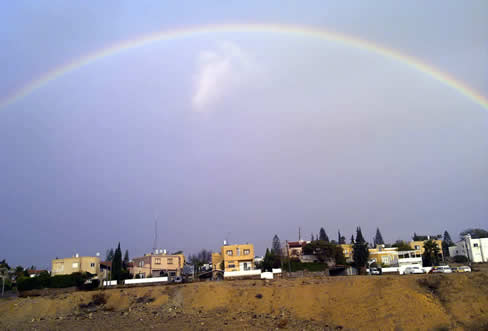 When, as a guest-lecturer at the Theologian Faculty in Berlin winter 1986/87, I opened a class by:
"please write a note for me with your desires for this course!" --- one of the notes said:
"Wie schoen, dass Du gekommen bist", "how lovely that you have come"
Thus a deep relationship started - between Israel and Germany - with no need for constant contact.
In June-July 2006, I needed her for my "Nebo-Let-Go"! now she needs me as her sounding-board!
When I went to Germany,2004, for my sister's funeral, she asked me to visit her & sent the train-money.
It was then, that I met her 2 sons, (David became 11 on Dec.7) and her husband, 30 years older than her.
He had been her supervisor during her internship, and both were fired by the Church, when they married.
It was at one of Irene's stays in Succah in the Desert, when she said to me: "Er ist es nun eben!" meaning: "It's this man after all, there is nothing to be done!"
Despite his age, despite being married at that time and still grieved about the suicide of one of his sons.
After some time the Church received her back as a vicar and today she facilitates workshops and retreats.
"Here it's not about consolation", she says to the participants, "here tears are welcome!"
Three years ago, Hans-Martin, Irene's husband, fell from a ladder!
It seems (!) that his damaged brain allows but a reduce existence ...
Irene's sudden letter was a horrible outcry from a "burnt-out" soul
| | |
| --- | --- |
| | |

Today's e-mail quote - "Abraham" 2004

You cannot be separated from that which you are calling God~~~
People hear us say, "Reach for the thought that feels the best."
And they think, "Oh no, I need to listen to what God wants."
But aren't we talking about the same thing?
Aren't your emotions guiding you to that Connection?
And doesn't the word God just set you off on all kinds of tangents
that don't have anything to do with your relationship
with that which is this Eternal Energy of Love
that is your Source?

December 9, evening – December 10, morning, Thursday,
[see about the mysterious vortex in the sky over Northern Norway!]
MY DESIRE TODAY


My desire is - that Cornelia may visit me on Christmas,
with her son!
in order to heal the past with the father of her son!
and in order to find re-creation in Judaea's Desert!
and thus - the first step towards her live's vocation!
When out of my bed it hit me: I haven't told the other message of the rainbow yesterday:
seeing it above my house it came to me: Irene should be my guest and re-create herself!
But Christmas holiday is the busiest time for her...Yet Cornelia! it is Cornelia's holy-day!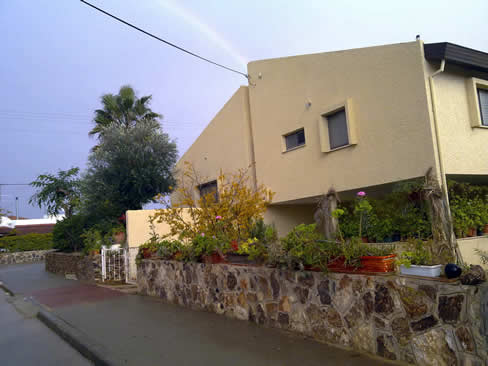 Cornelia's hair band is exactly in line and in color ~~ with the rainbow above "my" house.
On my veranda-2005: guests who are close to Cornelia: Renata, Michal, her daughter Maya.
Maya like Cornelia's son was born, because husband-less mothers desired a child so much.


Today's e-mail quote - "Abraham" 2002

The joyous place you may be standing is temporary,
and the abhorrent place that you may be standing is temporary.
Your now reality is only a temporary, momentary culmination
of what youve been thinking about.



Two of my grandsons (2003?)~ from a loveless liaison...
Abraham/Hicks: The Vortex p.222

Oh, but Abraham, that doesn't seem logical.
you want me to pretend that i'm slender when I'm fat?"
Yes
You want me to pretend that i'm prosperous when I'm poor?"
Yes.
We want you to think the thoughts that match what you want
until you believe them.
And when you think the thoughts that match what you want
until you believe them,
Universal Forces will give you the proof of your belief.
But if you need to see it before you believe it,
it cannot come.
You have to believe it before you see it.
...
You have to keep thinking the thought until it becomes;
you have to keep thinking the thought until you believe it
- and when you believe it - it is.
It's so simple
Everything that you see that you call reality
is just coagulated, coalesced, combined thought
- a thought that somebody thought long enough.
....
And there are all kinds of things in your environment
that you believe that defy what you want.
How would you ever sort them out?
How do you know the active beliefs within you that serve you well
and the active beliefs that are within you that don't serve you?
How do you know the beneficial ones from the detrimental ones?
[if only "Abraham" would make this distinction also
with regard to desires:
how do you know the beneficial desires from the detrimental desires?]
The beneficial beliefs feel better when you think them.
The detrimental ones feel worse when you think them.

"Oh, but Abraham, there are a lot of thoughts I think
that I don't really have much feeling around."

Keep thinking them; the'll get bigger and pretty soon, you'' know.
In other words, that's the beauty of the Law of Attraction:
In the early, subtle stages, you might not be able to feel the difference.
But the longer you think them, the more active they become;
the more active they become, the more attraction power;
the more attraction power, the more obvious the results.
Just like you knew it would be~~~
This is the perfect environment for a creator to create,
and you knew it when you came.


Abraham/Hicks: The Vortex p.224-229

Must a Child Earn its Well-being?

the only thing that you want to be aware of is,
if you are giving from your desire to give,
not from your responsibility to give,
it can never get out of whack.
...
when you teach them (your children) alignment
through the offering of your own alignment,
and you let that be the cornerstone of your relationship with them
- now you've given them something that they can always, always count on.

So the perfect answer,
when he asks for something that doesn't feel good to you, is
"You know, I don't know why, but this feels really off to me.
And there's one thing that I've always promised myelf,
especially when it regards you.
If it doesn't feel good,
I'm not going to do it
until I can bring it into alignment.
So, if I can make this sound like a good idea to me,
which mans I'm in alignment with the whole of me,
then we'll proceed.
But until then, don't ask me to do somethng that feels so off to me."
That's the example that you want to give to your children.
I never take action when I'm out of alignment.
I never take action when somethng feels off ~~~
I never take action when something feels off~~~
and it doesn't have anything to do with how much you want it ~
I never take action when something feels Off.

...
Haven't you ever had that experience yourself
when someone sees you and loves you and expects the best of you?
Don't you shine in ways you never shined before?
And don't you find it really hard to shine
when somebody doesn't feel that way about you?

Abraham/Hicks: The Vortex p.230

Are there Proper expectations of Lovers?

Questioner:
… you come right up to the edge of saying that ~~~
that might include expectations of monogamy.
Or that might include expectations of somebody
being there for you when times are hard.
Or other kinds of expectations.
Are there any expectations of another in a relationship
that are not unrealistic and too rigid?

... it is appropriate for you to sift through your buffet of choices
and find your preferences.
What's screwy is picking one person
and asking them to match your preference
rather than put your preferences over there in your Vibrational Reality,
letting the Law of Attraction bring it all together-
and then you are reaping the benefit of what you've sown.
… You … choose, with great definition, the details of what pleases you.
And every bit of that is wonderful.
Just don't ask that person now to be all those things.

Let your Vibrational Escrow percolate,
and you do your best to give it your undivided attention
so that you become a Vibrational Match to it.
And then, when the Law of Attracton brings all of it together
and brings you, because you're a match, together with it –
then there aren't any bugs to work out.

[In the face of my story about Franz and Edith Rosenzweig, see left,
I cannot help feeling cynical towards this passage and the last line!]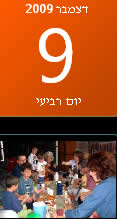 2001-My 15 souls (Mika was not yet born) parted from me before I set out for my pilgrimage in the Pyrenees
But what you are describing goes more like this:
You sift through the data, and you define what you want,
but you don't work on becoming a match to what you want.
So, you give your attention to what you've got.
In giving your attention to what you got,
you're not a Vibrational Match to what you want.
And now you say,
"I'm not disciplined enough to look at what I want;
I'm looking at what I've got.
So I guess you need to change to meet all my expectations.
If you'd be like that, then I'd be whole."
That's what goes screwy.
Don't ask the person, or people,
that helped you to define what you want
to become what you want
so that you can have what you want.
Instead, let them be the Step One part of it (the asking part).
Use your willpower and your decision to focus upon what you want -
and then the Universe will bring you what you want.
[again: will it bring to me really what I want - without bugs?
And what about "willpower"? Will it deny feelings?]


[Are there Proper expectations of Lovers? page 232]
There are so many people who are going about it from a flawed-premise, backwards way, where they say,
"I'd feel better if you'd act more like that,
and I resent that you don't love me enough to try."
And if the others could speak it like it really is, they'd say,
"Hey, it's not my job to be everything that you want.
It was my job to harass you into clarity
about what you want.
And now that you're clear about what you want,
can't you see I'm not it?
Don't try to make me be it.
Focus upon what you want and let that come to you,
and leave me alone!"
"No, I want you to be it.
You inspired my desire,
and if you hadn't made me grow,
I wouldn't be having this problem.
So, you owe it to me to be what I grew to."
[great laughter]

…let's say that you are interacting with someone who causes you to want this.
And if you could give this that you want your undivided attention,
then you would stand there
and the Universe would have to deliver to you that.
So, it is really a common thing that someone who wasn't giving it to you
now gives it to you because you've lined up your Vibration,
and so anything less than that is illogical.
[Again: check this face to face with the story of Edith & Franz Rosenzweig!]
And you threw in some words like monogamy.
If you were someone who wants that,
and you are interacting with someone who doesn't,
or the other way around ...
and you focus upon what you want and why you want it -
the Universe has to bring you what you want.
But if you focus upon what the other wants, which you don't want,
then, without meaning to, you train your Vibration to what you don't want,
and then you can't get what you want.
And you're thinking it's the other person's fault,
when the only thing that ever comes to you is what's active in your Vibration
[I'm disappointed with You, "Abraham",
that you never ever warn people
of desiring things that, indeed, will be "brought by the Universe,"
but will be harmful to the one who desired or to others or to both!]


[Are there Proper expectations of Lovers? page 233]
This is just another way of saying to you,
you've got to let everybody else off the hook,
and you've just got to develop your own deliberate pattern of thought
by focusing upon what you want.
Stop asking other people to be big players
in giving you what you want,
and you be the only player in becoming a match to what you want -
and to watch how fast the Universe delivers to you exactly what you want.
And when that happens, then you're able to live and let live.
Then you're able to let the world be whatever it individually chooses to be,
because it can't hinder you or keep you from what you want.
It never could, but sometimes it feels like it could,
It's like the Tabasco-sauce-in-the-pie story that we used to tell.
"There's Tabasco sauce in this kitchen; I know it's going to get in my pie."
….And we say, it didn't get in your pie because it's in the kitchen.
It got in your pie because you couldn't get your eyes off of it.
It got in your pie because you kept talking about it,
kept activating the Vibration of it.

[This is an opportunity to give thanks to a very, very wise woman,
though 16 years my junior, Mona Yahia, my love for 7 years,
who in 1981 - when my firstborn was recruited into the Airforce-
screamed at me: "Stop worrying and always imagining the worst!
By constantly talking about what could happen, you make it happen!"
Since then I trained myself in "good-feeling-thoughts" for my son!]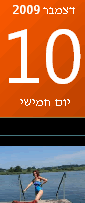 2001- Lake Zuerich, Efrat & Immanuel visited Rafael
in the year of his death. This lake this morning reinforced my plan to go to the Dead Sea.

It really is more irrelevant than you think
what the other people in your life want,
but what is relevant is what you think they want.
So, if you could just eternally look toward what you want
and disregard everything else,
the Universe would have to give you what you want,
and in so many more cases than you would believe,
from where you currently stand.
Often, you can get exactly what you want
from the components that are already present in your life.
You don't have to go to a whole new place;
you just have to chronically define
a whole new Vibration.

[Are there Proper expectations of Lovers? page 234=last page]

The relationship
between your expectation and what you're seeing
is the only thing that you ever have the ability
to feel around.

(We just wanted to get that premise established.)

Good

Questioner: Okay, thank you.



This is the end of
Abraham/Hicks: The Vortex
As a closure I am inserting the e-mail quote of Oct. 4, 2009,

The Law of Attraction Assembles Happy Relationships...
Asking your relationship with any other
to be the basis of buoying you up
is never a good idea,
because the Law of Attraction cannot bring to you
something different from the way you feel.
The Law of Attraction cannot bring you a well-balanced, happy person
if you are not yourself already that.
The Law of Attraction, no matter what you do or say,
will bring to you those
who predominantly match the person
who you predominantly are.

Everything that everyone desires is for one reason only:
they believe they will feel better in the having of it.
We just want you to understand
that you must feel better before it can come to you.
In simple terms,
if you are not happy with yourself, or with your life,
the attraction of a partner will only exaggerate the discord,
because any action taken from a place of lack is always counterproductive.
Abraham
Excerpted from Abraham's newest book, The Vortex,
Where the Law of Attraction Assembles All Cooperative Relationships


Closure of Christa-Rachel Bat-Adam on Dec. 10, 2009:
The info about "Abraham" came to me in June 2009 through Yaacov.
I was not enthusiastic about the videos to which he helped me to link,
but I registered for receiving "Abraham/Hick's" Daily e-mail Quotes.
That's how on Aug. 24, 2009 I learnt about The Vortex and ordered it!